Start fishing guide - VanillaBuddy Fishing Bot
Make sure the bot is running, you should se the box where you have all the settings for the bot.
If you don't see this, read the guide HERE
Did you purchase the bot?
1. Go to your account zone here
2. Login to your account with the email you registered with and the password you received.
3. Copy the Activation code.
4. Open the bot you installed. Do you need help with this you could read the guide HERE
5. Enter your email in the field at the top.
6. Enter the activation code in the second field.
7. Click SAVE
8. Then click connect
Do you have the trial?
1. Click Start Trial
Disable all addons in your World of warcraft client. (Bagnon is allowed) This is important
You need to have a fishing rod equiped on your character. The bot wont work if it is not.
Place your fishing ability on the 6:th spot in your hotbar (Or where you have keybinded the number 6)
Important settings

- Make sure you enable "Auto Loot"

- Disable "Click to Walk"
Follow the graphics settings of this image: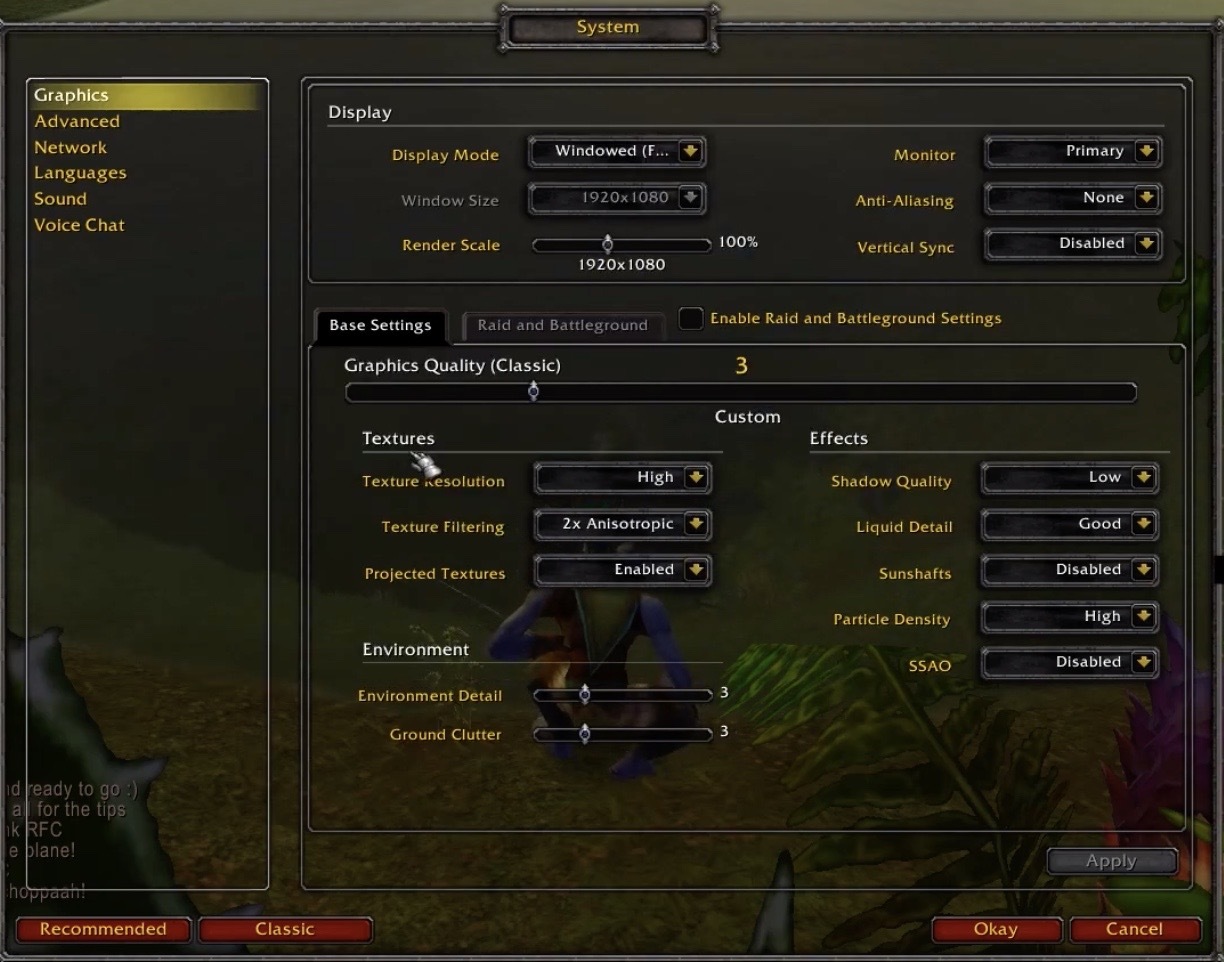 Place your character at a fishing location in the game.
Make sure to zoom-in the in-game camera just as the video.
This step is important to get the bot picking up the bait when you are getting a fish and to make the bot work on all resolutions.
Bot color sense If the bot dosent click the bait, this is what you should change and test with until the bot works as expected.
Size of fish zone Change the size of the fish zone so it covers all the possible positions of the bait. The bot will only click the bait if it is in this zone
Re-Throw Detection You need to use this option if you are using a high resolution screen. Place this window at the left side of the fishing bar as you can see in the image.

Place the Fish Zone at the top center of the screen, where the fishing bait will be. You can try to start fishing by yourself to se where the bait will land and then place the Fish Zone on it.
Now press Start Bot and click OK in the popup box. After that, go inside wow quickly and press inside your inventory and jump 1 time. Just to make sure that WoW is the active window.
If the bot is fishing but dosent click the bait when you got a fish, try to face another way in the fishing pool to avoid the water reflection.
Make sure you followed all the previous step! Contact us in the livechat if you need any further help!